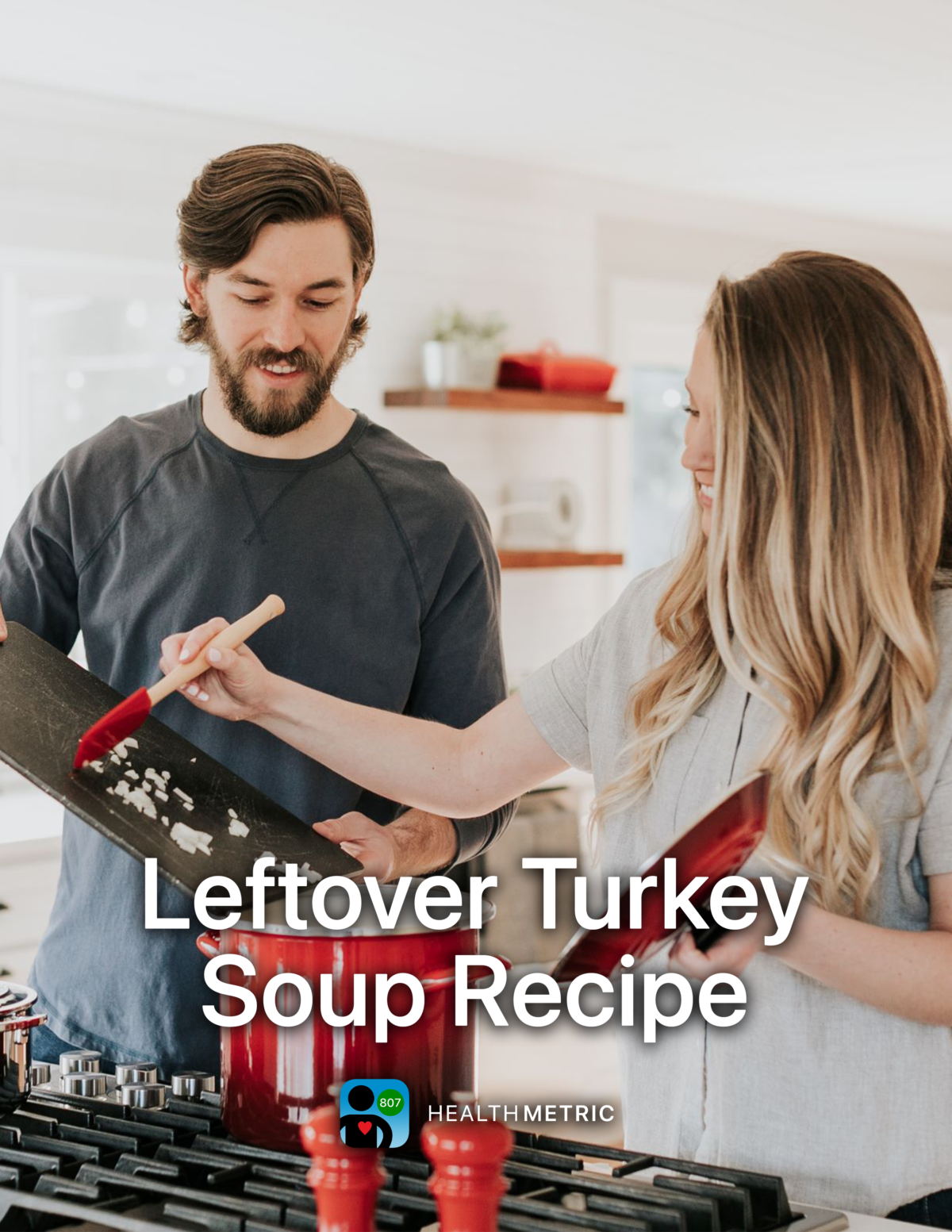 Leftover Turkey Recipe: Healthy Chile and Lime Turkey Soup
When there's no room left in your freezer and you are tired of turkey sandwiches, it is time to move on and get rid of that turkey. Turkey soup is a great way to redesign your leftover turkey. It also freezes well so you can enjoy it later when you aren't all turkeyed out.
Turkey soup might be the typical leftover turkey meal for a lot of people–however, this recipe brings a different flavor that won't have you thinking about Thanksgiving. The soup packs a flavor punch of chile and lime. This Mexican inspired leftover turkey recipe is by New York Times and with earned a 5 star review.
No more turkey sandwiches for you!
This recipe has only 5 steps and is perfect for making big batches for your family to enjoy. Feel free to add your own spice and adaptations to it. It will become your new after Thanksgiving tradition.
2 tablespoons vegetable oil
½ teaspoon coriander seed
½ teaspoon black peppercorns
6 garlic cloves, roughly chopped
1 cinnamon stick, 2 inches long
2 teaspoons salt, or to taste
8 cups unsalted turkey or chicken broth
 Vegetable oil for frying (about 1 cup)
4 corn tortillas, at least a day old, cut in 1/2-inch strips
4 to 6 cups cooked turkey meat, shredded
1 or 2 firm-ripe avocados
Leftover Turkey Recipe: Chile and Lime Soup
1.) Heat vegetable oil in a heavy-bottomed soup pot over medium heat. Add the onion, celery and carrot and let soften, stirring occasionally, for about 5 minutes.
2.) Toast the cumin, coriander and peppercorns in a small dry skillet over medium-high heat until fragrant, about 1 minute, then grind in a spice mill or mortar. Add the ground spices to the pot, along with the garlic, cinnamon, a pinch of cayenne and salt.
3.) Add the broth and bring to a boil, then reduce to a brisk simmer. Cook for 15 minutes, then taste for salt and adjust. Keep hot, covered, over very low heat.
4.) Pour vegetable oil to a depth of 1/2 inch into a wide skillet over medium-high heat. When the oil is hot and looks wavy, add the tortilla strips and fry until barely colored (1 to 2 minutes). Remove with tongs and drain on paper towels. Sprinkle lightly with salt. (The oil may be strained and saved for future frying.)
5.) In a medium saucepan, heat the shredded turkey meat with a little of the hot soup. Divide the meat among 4 to 6 soup bowls and add a few slices of avocado to each. Ladle about 1 cup soup into each bowl, then garnish with tortilla strips, scallions, jalapeño slices, chopped cilantro and a generous squeeze of lime juice.
A few of my adaptions:
Instead of frying my own tortilla chips, I just buy some Fritos or crunchy tortilla strips at the grocery store. The jalapeños are up to your taste. Some of my family can't handle the spice so I always leave out the jalapeño and let people decide how much they want to add.
Your leftover turkey recipes don't have to be straightforward and have the same flavors and feel of Thanksgiving. This recipe is a healthier alternative to having turkey sandwiches packed with carbs from the bread and added calories from sauce and condiments. The Lime and Chile Leftover Turkey Soup is a great way to step out of your Thanksgiving leftover comfort zone, without following a complicated recipe. This 5 (I skip step 4 so really 4) step recipe is great for families and is easy to freeze and enjoy later.
Let us know what you think of the recipe and comment below. If you are interested in more healthy inspired recipes check out these other recipes we love.